What is Design on demand?
Here in DesignBurst we design on demand based on market insights  and our love of design and engineering. Our aim is to create new contemporary products for modern life using the latest rapid product development technologies. We produce every product to order because we do not want to create thousands of unloved products that ultimately end up as landfill. This gives us the freedom to create a wide variety of products from home, office and outdoors while allowing you to customise certain aspects to suit your individual needs.
DesignBurst is a product design studio based in Co. Meath Ireland. We facilitate our design on demand through working with amazing manufacturing businesses here in Ireland and overseas. To date we have designed a variety of products for homes, workplaces and gardens. We try to bring fun in to people's lives through the products that we design. We hope that you enjoy our catalogue and please contact us if you would like us to customise a product for your needs.
Our Mission
DesignBurst – Design on Demand
"We make modern contemporary products, for people all over the world, that bring joy to special occasions and improve the reach of businesses."
Our Team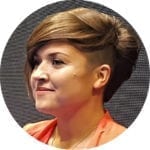 "I am an expert product designer with a passion for creating fun and highly interactive products. My mind is always buzzing with weird and wonderful ideas because I love being a designer.  Seeing people interacting with my designs makes me smile because it makes all of the work worthwhile.
My daily workload varies because our products are new. I can usually be found sitting in my studio listening to music and sketching out concepts because I think of new ideas regularly. A lot of my time is at my computer 3D CAD modelling, prototyping, researching and optimising designs for production.
I am such a geek when it comes to design and I hope you enjoy my instagram behind the scenes here in our studio. "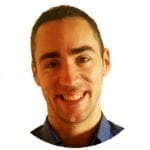 "I am a skilled woodworker and all round handy man. My workshop is my haven and it is where I come up with my best ideas. Marianna regularly comes to me with a cool new invention and it is my job to make it happen. My hands itch to make new things and I strive to use every scrap of wood in our studio to be eco-friendly.
There are a variety of tools in my workshop that I use to hand craft many of our prototypes and products. I really enjoy seeing our new ideas come alive because otherwise they start burning  hole in my mind!
Seeing peoples positive reactions to our products makes all of our hard work worthwhile because it allows us to continue doing what we love. I hope that you enjoy our creations and our crafting tips."
---
Browse our recent products