Design Services for Businesses
Here in DesignBurst we design new products for businesses to help them grow. Sometimes what suits the masses doesn't suit your business, especially if your needs are unique, if you like to offer customised products or if you just want to be downright different.
Designed for your success
Marianna, the founder has been working in the design sector for over 12 years and has seen first hand how difficult it can be to stand out from the crowd. Over the years Marianna has developed a method of helping other businesses succeed through offering unique design solutions. She helps businesses with graphics, wesbites and products.
Each design is tailored specifically to the business and Marianne offers mentoring on a lot of her design solutions to encourage businesses to really connect with their new designs. So if you are looking for a new logo, website or 3D Printed product DesignBurst can help – Check out our services HERE.
Located in Ireland – Helping businesses worldwide
DesignBurst is a product design studio based in Co. Meath, Ireland. To date Marianna has designed a variety of products, graphics and websites for clients all over the world. We love to help businesses get ahead of competition through design. Our ability to capture your businesses personality and translate it into a logo, website or new customised 3D Print is what sets us apart from other design firms. Please contact us if you would like us to customise a product for your needs. You do not have to go the entrepreneur journey alone – we are happy to be your design division.
Mission
DesignBurst – Design on Demand
"Our mission is to help many businesses succeed through our unique designs."
Founder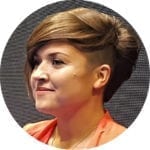 "I am an expert product designer with a passion for creating fun and highly interactive products. My mind is always buzzing with weird and wonderful ideas because I love being a designer. Seeing people interacting with my designs makes me smile because it makes all of the work worthwhile.
My daily workload varies because our products are new. I can usually be found sitting in my studio listening to music and sketching out concepts because I think of new ideas regularly. A lot of my time is at my computer 3D CAD modelling, prototyping, researching and optimising designs for production.I am such a geek when it comes to design and I hope you enjoy my instagram behind the scenes here in our studio. "
---
Browse our recent products
[products limit="4″ columns="4″ category="26″ orderby="date" order="DESC"]