What is Design on demand?
Here in DesignBurst we design new products on demand, based on your unique needs. Sometimes what suits the masses doesn't suit you, especially if your needs are unique, if you like to customise new things or if you just want to be downright different in celebrating occasions! Marianna, the founder has working in the design sector for many years and has seen first hand how difficult it can be to get one-off creations made because producers want to make the same thing over and over until there is more product in landfill than on shelves.
DesignBurst is a product design studio based in Co. Meath Ireland ran by Marianna Kane. To date Marianna has designed a variety of products for homes, workplaces and gardens. Designbursts products aim to bring fun in to people's lives and help them to create long lasting mmories. through the products that we design. We hope that you enjoy our catalogue and please contact us if you would like us to customise a product for your needs.
Mission
DesignBurst – Design on Demand
"To change the way people eat, play and celebrate by making unique personalised products that improve peoples day."
Founder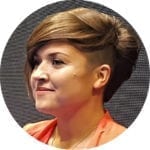 "I am an expert product designer with a passion for creating fun and highly interactive products. My mind is always buzzing with weird and wonderful ideas because I love being a designer. Seeing people interacting with my designs makes me smile because it makes all of the work worthwhile.
My daily workload varies because our products are new. I can usually be found sitting in my studio listening to music and sketching out concepts because I think of new ideas regularly. A lot of my time is at my computer 3D CAD modelling, prototyping, researching and optimising designs for production.I am such a geek when it comes to design and I hope you enjoy my instagram behind the scenes here in our studio. "
---
Browse our recent products